News archive 2014
Holzindustrie Schweighofer – new milestone in blockboard production
Expansion of the factory in Comanesti is ready – world's biggest blockboard factory on one site
Starting up operations in the new production hall means another milestone in the development of Holzindustrie Schweighofer. The company is now the leading blockboard producer in the world. The annual blockboard production will be 135.000 m³ (2015), 150.000 m³ lumber will be further processed in Comanesti.
Within the past 4 years the company has invested about 25 Mio. euros in the factory in Comanesti, enlarged its area by 32.000 m² and created more than 300 additional jobs (a total of 750 at present).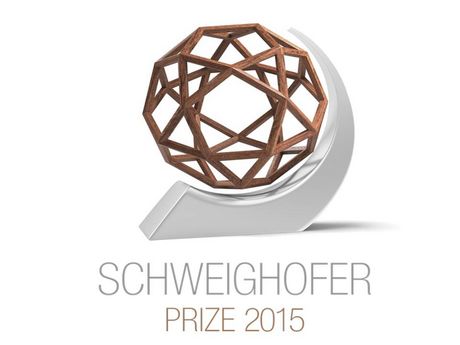 "Wood needs your ideas" – Schweighofer Prize 2015 – call for entries
The European innovation award for the forest based sector - the Schweighofer Prize - is looking for innovators! Deadline for applications is 2nd February 2015. Please find further details please here www.schweighofer-prize.org
Holzindustrie Schweighofer – Austrian investor of the year in Romania
Gerald Schweighofer awarded for long-lasting engagement
On the occasion of the Austrian National Day on 23rd October the Austrian investor of the year in Romania was awarded in the presence of the Austrian Ambassador, Mag. Gerhard Reiweger. This year the award was given to Holzindustrie Schweighofer.
The Austrian company has been active in Romania since 2002 – and ever since then has invested approximately 630 Mio Euro in the country. In addition to that another 150 Mio Euro are being invested right now in a new sawmill in Reci (Covasna).
With this award the contribution of Holzindustrie Schweighofer as a major investor and employer in Romania as well as the contribution to the modernization of the Romanian wood processing industry and its social engagement within the country were explicitly honored. Details: Press release
New glue lam plant in Radauti ready
BEAM production is going into activation
The complete glue lam production is now concentrated in the factory in the north of Romania. 100.000 m³ BEAMs will be produced in addition to the 140.000 m³ POSTs.
14 m euros were invested, in 2014 40 additional working places will be established in this new production process in the factory in Radauti, in 2015 further jobs will be created.
We were informed that somebody is selling pellets via Internet by using the name and signage of "Holzindustrie Schweighofer" in an unauthorized way. Payments are requested to be settled with bank accounts that do not belong to our company, deliveries are not carried out at all.
The documents (see proforma invoice attached) are counterfeited, and the "sellers" are neither employees nor sales agents of Holzindustrie Schweighofer. Orders that are placed in this fraudulent manner cannot be accepted binding by Holzindustrie Schweighofer.
All these fraudulent and suspect activities were done via e-mail and Internet only – without any personal or phone contact. And this does NOT correspond to our business practices.
As your partner we have already reported this to the police authorities, of course. In order to avoid damages with fraudulent orders, we recommend contacting our authorized sales team in case of orders – please find the relevant contacts listed on our website.
Additional fake documents that were used for fraud attempts:
Bill of lading, Proforma invoice, Certificate of origin
Celebration in the community of Radauti
On 9th September the representatives of Schweighofer Group, together with friends and partners, took part at the inauguration of the Daily Center Maria Ward, part of I.S.E.A. Association in Radauti. Approximately 50 children in need will be receiving the support of specialized personnel through therapy, counseling, logo-therapy, social and cultural activities.
As the old building became too crowded for running the activities, a new center was built in just one year, and will be opened this autumn. The total value of the project was 420.000 euros, being fully supported by Schweighofer Group.
The company has always supported communities by direct involvement and participation in different areas such as health, education and social causes.
I.S.E.A. Association is an NGO that aims to improve the life of local communities by providing social and educational activities to children in need.
Holzindustrie Schweighofer at BIFE-SIM 2014 in Bucharest
Holzindustrie Schweighofer will participate at BIFE-SIM, the International Trade Fair for Furniture, Equipment and Accessories, between 10-14th September at the Romexpo Exhibition Center in Bucharest.
The capacity and wide range of high quality products processed in the four Schweighofer factories in Romania will be presented here.
We are looking forward to meeting you in Hall D, stand no. 311.
Visiting hours
10 to 13 September: 10:00 am - 6:00 pm
14 September: 10:00 am - 4:00 pm
BIFE SIM 2014
New Schweighofer BEAM-plant in Radauti comes into being
The construction of the new BEAM production hall in the factory in Radauti is finished. At the moment the necessary machines are installed and tested. The production will start in October. From 2015 onwards 100.000 m³ glue laminated BEAMs will be produced annually for the Japanese market.
Sawmill Radauti
The construction of the new sawmill progresses well
The construction works for the new sawmill in Reci (Romania, county Covasna) are proceeding very well. At the moment the planing hall, the cutting hall and the kiln drying chambers are being built. Four of the total 9 pellets silos are also already under construction. The log place will follow in August. Start of operation will be in 1st quarter of 2015.
650 people will be employed in the sawmill, therefore recruitment has already started, in order to train the future staff properly. Find details - here.

Further details regarding the sawmill - here.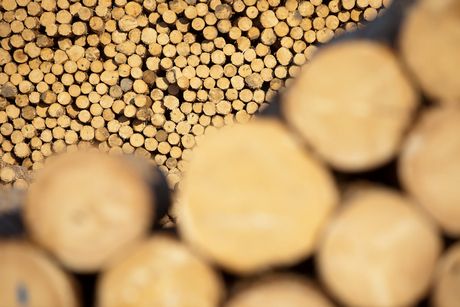 Holzindustrie Schweighofer is expanding wood imports to Romania
Due to its expansion course, the company will need a higher amount of logs. This will not be sourced only from Romanian forests, though. Schweighofer is now preparing the organizational structure, in order to rise the imports of logs from several countries abroad to Romania from now 700.000 m³ to then 1,2 Mio m³ per year. To process them in the sawmills in Romania and to produce high quality products here. By that the value adding is ensured within Romania, whereas other companies tend to export huge numbers of raw logs (approximately 50 trucks per day) out of Romania – without any additional benefit for the Romanian economy.
Expansion of blockboard production in Comanesti
The new blockboard production in Comanesti is nearly ready – it will be the biggest blockboard factory on one location in the world.
The production will finally be 135.000 m³ per year. Approximately 25 Mio Euro were invested.
This expansion and the most modern level of technology ensure high precision and efficiency of production, and by that Holzindustrie Schweighofer BACO is very well-prepared to compete with companies in Asia and to meet the customers needs best.
In Comanesti we further process 150.000 m³ timber into high quality panels for the furniture industry. By that we are one of the largest contributors to the creation of value within the industry in Romania.
Almost 300 new jobs have been created at Holzindustrie Schweighofer BACO in Comanesti since 2010 (meanwhile they are about 750).
Holzindustrie Schweighofer and Habitat for Humanity – a model of care for community
After an impressing collaboration between the team of Schweighofer BACO and Habitat for Humanity Comanesti in order to build a new house for (amongst others) one of Holzindustrie Schweighofer's employees, who lost one hand after an accident, was now celebrated the inauguration of the 24 houses for 24 families from PLOPILOR project in Moinesti city.
Gerald Schweighofer, officials from Bacau and Moinesti and other sponsors participated at the event – which corresponded to the 10 years birthday celebration of Habitat in Comănești. Gerald Schweighofer emphasized that charity actions and involvement in the community`s life have always been a tradition of Schweighofer family.
HS BACO directly contributed to Habitat projects, by sponsoring construction materials and money, as well as through active participation of 110 employees who worked 1.096 hours voluntarily on the construction of the houses during 4 months.
Habitat for Humanity is an international non-profit organization that builds homes for disadvantaged people, it is a successful example and a proof that the mutual help into community is one of the important aspects within a community. Currently the organization is operating in 3.000 communities from 87 countries.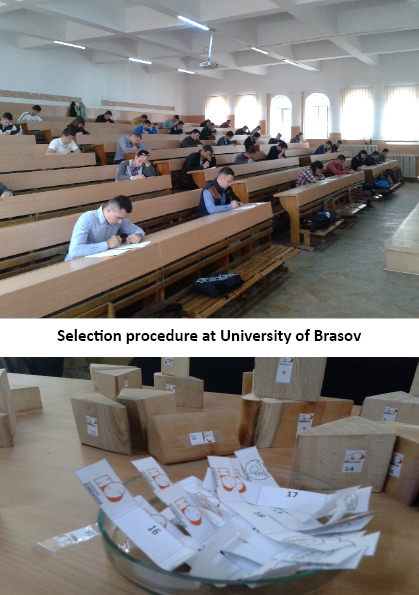 Holzindustrie Schweighofer granted scholarships at Transylvania University Brasov
On 6th of June 7 eminent students of the Faculty of Forestry and Forest Engineering - University of Transylvania Brasov were awarded with a 8.000 RON scholarship each for the period of studies 2014/15.
All the 60 applying candidates had to pass a special selection procedure – consisting of a theoretical and a practical test. In the test they had to prove their knowledge and for example identify species of wood.
Schweighofer Group has always been supporting communities by direct involvement and participation in different areas such as health and education.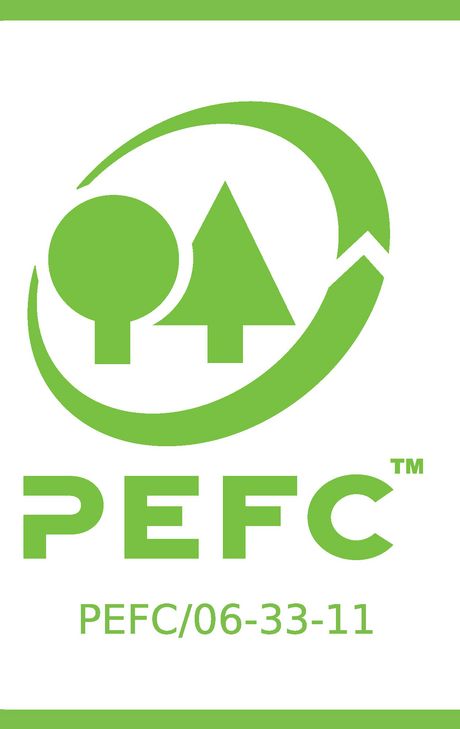 Wood purchasing of Schweighofer Group is now PEFC certified
All wood that is processed by Schweighofer Group comes from PEFC controlled sources – without exception. The PEFC certificate of Schweighofer is effective for wood purchasing, further processing, timber sales as well as the pulp production of the group. The certificate is linked with a due diligence system for tracking back to the wood source. This system guarantees that there are no logs from any illegal cuttings being processed and brought to the market. By that Schweighofer is also in a position to officially attest to its clients the legal source of the wooden raw materials and supports the sustainable forestry in the countries of origin.
PEFC is the world's largest forest certification system to support and ensure sustainable forestry. Strict controls regarding forest management as well as regular checks by independent certification authorities ensure this system.
PEFC: Programme for the Endorsement of Forest Certification schemes.
Holzindustrie Schweighofer at ExpoWood in Brasov
"Adding Value!" is the slogan of this years ExpoWood in Brasov (RO), the international wood industry and harvesting fair, taking place from 28 to 31 May 2014. Holzindustrie Schweighofer will participate and present its capacity and wide range of high quality products processed in the four Schweighofer factories in Romania.
www.expowood.ro
Visit us in Romanian Exhibition center in Brasov, stand No. 50.
Current investments of Schweighofer in Romania will create new jobs
Holzindustrie Schweighofer is continuing to invest in Romania - several expansion measures were taken.
In SIRET the extension of the annual edge glued panels capacity production from 45.000 m³ to then 66.000 m³ was finalized. A new cutting line and sewing equipment with automatic sorting were installed (total investment 6 Mio Euro).
The new block board production in COMANESTI is nearly ready. The production will finally be 135.000 m³ per year (95.000 m³ so far). Approximately 20 Mio Euro were invested.
In RADAUTI the pellets production capacity was extended and now a new glue lam (BEAM) plant is being built. The annual capacity will be 100.000 m³. Additionally the planing hall was enlarged up to 11.000 m². Investment for BEAM-plant amounting to 14 Mio Euro.
In the factory in SEBES an additional pellets production was implemented – by that the production will be increased to 124.000 tons/year (investment sum 2 Mio Euro).
By end of 2013 Schweighofer was given the permission for construction for the 5th Schweighofer factory in RECI by the county council of Covasna. Start of production is planned for beginning of 2015. 150 Mio Euro will be invested and approximately 650 people from the region will find a place to work. Cutting capacity 800.000 m³, glue lam production (POST) 100.000 m³, pellets production 130.000 tons per year.
2.750 employees worked at Schweighofer group by end of 2013, thereof 2.500 people in Romania. For end of 2014 the planned turnover should amount to 800 Mio Euro and the number of employees should be increased up to 3.000.